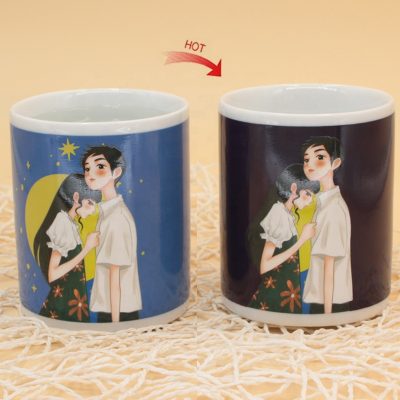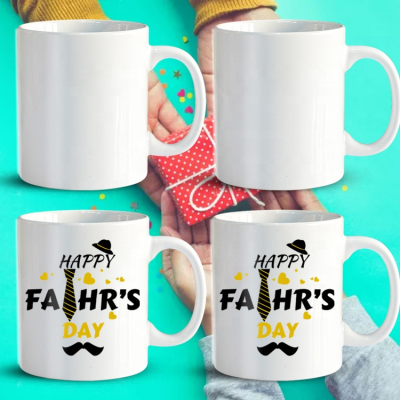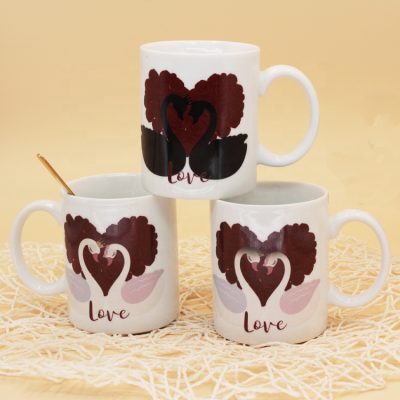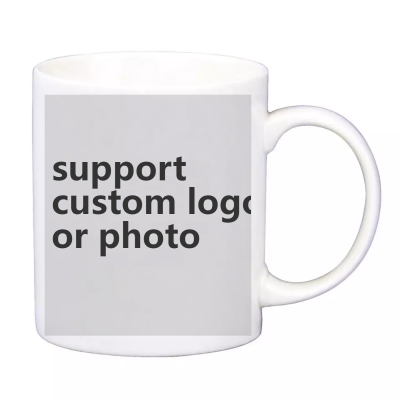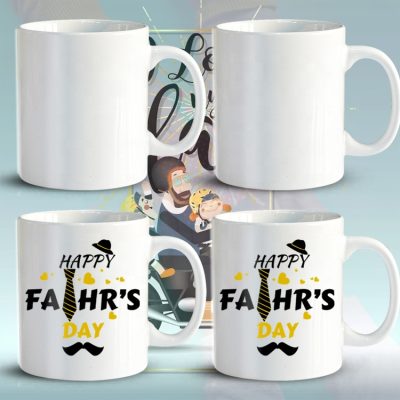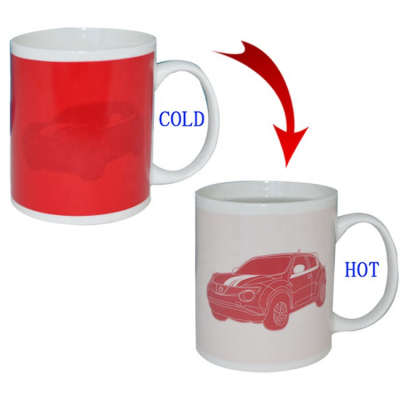 | | |
| --- | --- |
| Product Name | Magic Mug |
| Colors | White, orange, black, red, blue, silver, grey, light blue, pink |
| Size | 11oz |
| Weight | 268g |
| Characteristic | Sustainable, sufficient inventory |
| Certification | CE/EU, CIQ, CCIB |
| MOQ | 5 pcs |
| Color | Black, blue, red or Customized Color |
| Packaging | Bulk Box/White Box/Color Box/Gift Box/Window Box/Pallet etc, |
| Payment | T/T, Credit Card, E-checking, Ali-Pay, Trade assurance |
| Logistics Service | EXW/FOB/CIF/DDP |
| Delivery time | 5-10 days(Sample), 25-35 days(Mass production) |
The color-changing cup is also called the magic cup. When hot or cold water is poured into the cup, the color of the cup body will change. The colors before the color change are black, red, yellow, green, blue, brown, purple, light blue, and light yellow. , Light green, light red, lavender, pink, etc. Including the dot effect, it can be designed as the surface layer of the color changing cup. Ceramic color-changing cups and glass color-changing cups are divided into heat and cold color changes and water color changes. The color of the thermochromic cup changes when the temperature is above 40°C, and the color of the cold color cup changes when the temperature is below 20°C. Discoloration when exposed to water has not yet been popularized. Their principle is: the temperature-sensitive material is printed on the body of the cup, and the material used is a heat-sensitive material, which can withstand high temperatures of 320°C, is non-toxic, lead-free, and chromium-free and can meet European standards. According to the design plan of the design draft, the film is produced, plate-made, printed, dried, baked, and then packaged.
The cup of material used is processed into a color-changing cup, basically using one of three methods: 1. Direct printing; 2. Water transfer printing; 3. Thermal transfer printing. These three processes are used for processing. Direct printing: refers to printing directly on the cup with a roll printing machine. This technology is technically difficult. The general factory can only print one to three colors. If it encounters high requirements on the set position, there is nothing that can be done with more colors, but it has the strength The factory can overprint up to 20 colors without shifting. This technology is only suitable for small batch production, and the efficiency is very low. Only color blocks can be printed, The printed thermal transfer paper is heated and pressurized to the cup body through the machine. When the water transfer printing produces the color-changing cup, it is all manually operated by people when transferring the pattern. , And thermal transfer is processed automatically by machines, so a modern color-changing cup factory with color-changing pigment production lines, automatic printing production lines and automatic thermal transfer decal production lines is the strongest embodiment of competitive strength.