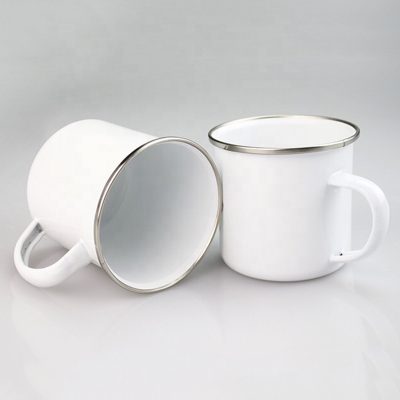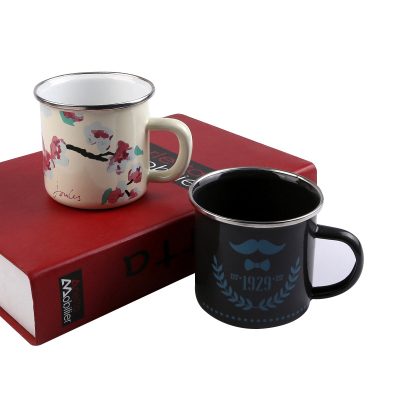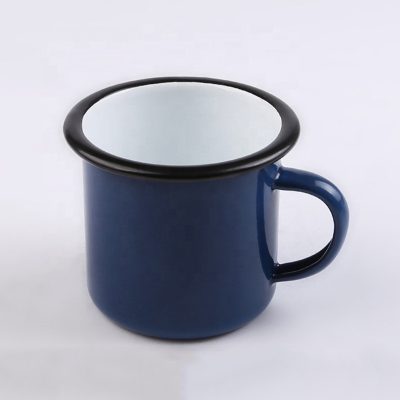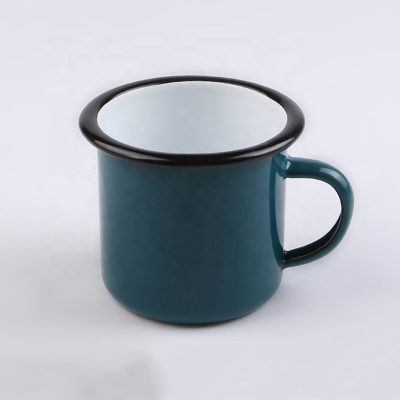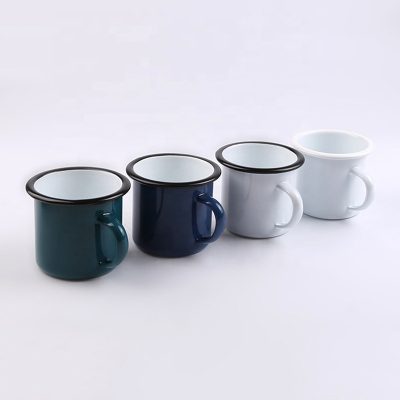 | | |
| --- | --- |
| Product name | Enamel Mug |
| Size | 10 cm available |
| Weight | 322g |
| Material | carbon steel with enamel coating |
| MOQ | 13 pcs |
| Sample time | about 5-7 working days |
| Packing | egg tray, hangtag, white box, brown box, color box and so on |
| Certification | LFGB, DGCCRF and so on |
| Payment terms | Trade assurance, T/T, L/C, Western union, Paypal and so on |
| Certificate | LFGB & Food Grade Test For Europe, CA Prop65 For U.S.A, Food Grade For AU & NZ. |
| Additional | For Drink Coffee, Tea or Milk, Beverage, Juice; Promotional Gift and Advertising. |
Enamel cup: Coat a layer of ceramic glaze on the surface of the metal cup and fire it at high temperature; The enamel coating on the metal surface can prevent the metal from rusting, so that the metal will not form an oxide layer on the surface when it is heated and can resist various liquids Erosion. Porcelain enamel is actually a layer of ceramic glaze coated on the metal surface and then fired at a high temperature; this layer of ceramic glaze after firing can prevent the metal from rusting. So simply put, an enamel cup is a metal cup. The advantages of the enamel cup are obvious, and it is resistant to falling and falling.
Advantages of enamel cup: It can be heated by open flame, induction cooker or electric furnace; beautiful and generous, the color of enamel is colorful and changeable; clean, rust-proof and hygienic; durable, unbreakable, and will not produce sharp fragments; acid and alkali corrosion.and the metal tire core is easily rusted after the porcelain is removed; the pigment will dissolve if stored in the liquid for a long time. It looks beautiful and exquisite, and it has been plated with porcelain, it feels very advanced, economical and durable, but its disadvantage is that it is not resistant to falling and being touched, and it is easy to drop the porcelain and damage it. Under certain conditions, the enamel enamel on the metal body exhibits high hardness, high temperature resistance, abrasion resistance, and excellent properties such as insulation, so that enamel products have a wider range of uses. The enamel layer can also give the products a beautiful appearance and decorate people's lives. It can be seen that enamel products combine the strength of metal with the gorgeous appearance of enamel and the performance of chemical resistance.