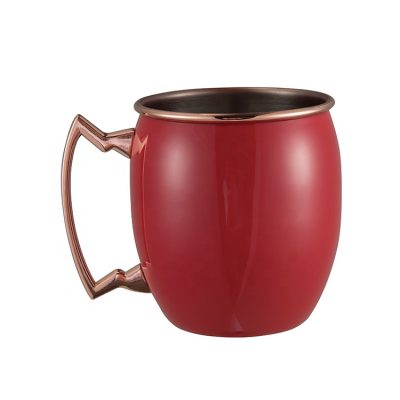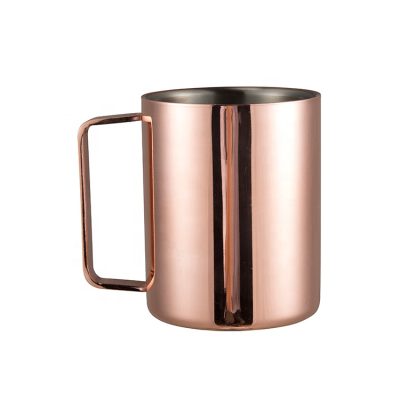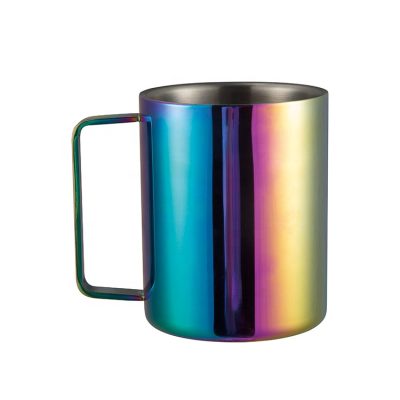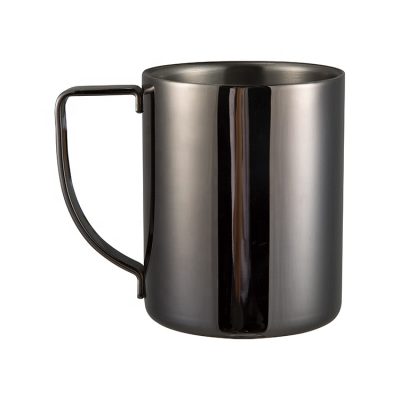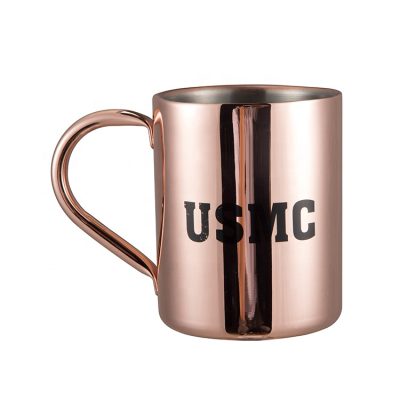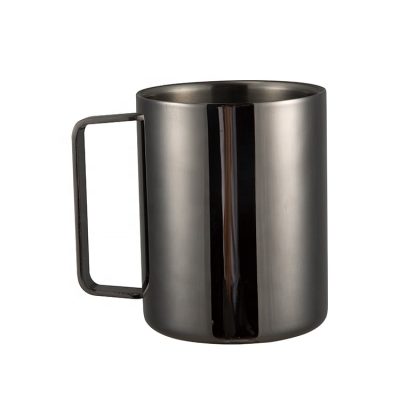 Product name
Stainless Steel Mug
Size
19*10cm
Weight
555g
Material
Stainless Steel
Color
Copper, Customizable
MOQ
10
Package
White box, Customizable
Lead time
RTS Order: Within 15 days
Customization Order: 30-50 days, pls contact us for details.
OEM & ODM
Yes, pls feel free to contact us!
Product Feature
· Smooth surface: The hand-made copper cup has a durable welded handle, smooth edges and bottom, which will not scratch the table and you don't have to worry about having rough edges affect the using.
· Reasonable size: The 16 oz Moscow mule is the perfect beverage tool. You can use it to drink a variety of iced beverages, such as iced coffee, tea, beer and whiskey. You can add ice cubes and make your favorite drinks as needed.
· Fashionable appearance: The food-grade varnish copper cups for drinking are finely polished. The pits on the wall of the cup not only have an attractive appearance, but also enhance the gloss of the cup.
A mug is a mug with a large handle. Because the English name of a mug is mug, it is transliterated into a mug. Features: Its cup body is generally cylindrical, and there is a handle on one side. There are many kinds of materials, which can be ceramic, glazed porcelain, glass, or stainless steel. So as long as the cup looks the same, you can call it a mug. No matter what material it is! Stainless steel (Stainless Steel) is the abbreviation of stainless and acid-resistant steel. It is called stainless steel that is resistant to weak corrosive media such as air, steam, and water, or is stainless steel; Corrosion steel is called acid-resistant steel. Most stainless steel products require good corrosion resistance, such as class I or II tableware, kitchen utensils, water heaters, and water dispensers.
Stainless steel cups are alloy products. 304 stainless steel is more commonly used now. Under normal use, the amount of chromium precipitation in a good quality stainless steel cup is very small, which does not affect human health. Improper use of inferior stainless steel quilts can release heavy metals and endanger health. do not use strong oxidizing soda, etc. These substances are also easy to chemically react with stainless steel. 304 stainless steel has strong anti-corrosion and anti-rust properties. It is a food-grade metal recognized by the national standard. There is no problem with normal contact with water, tea, coffee, milk, oil and salt.