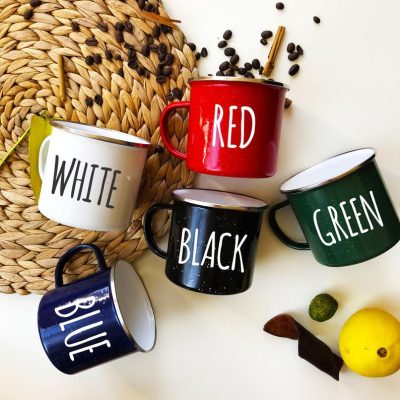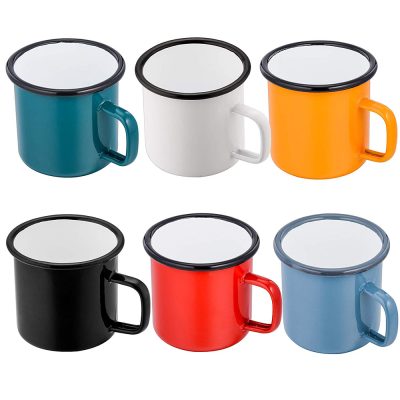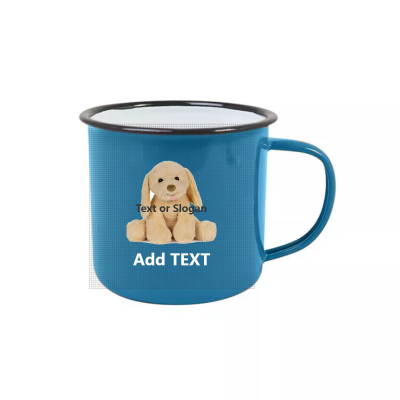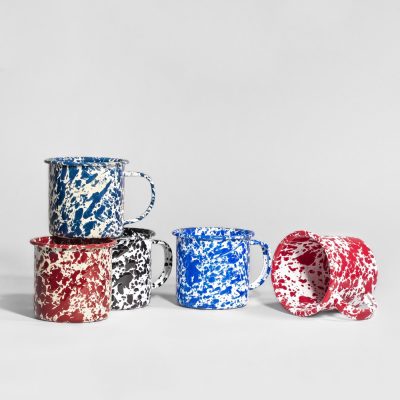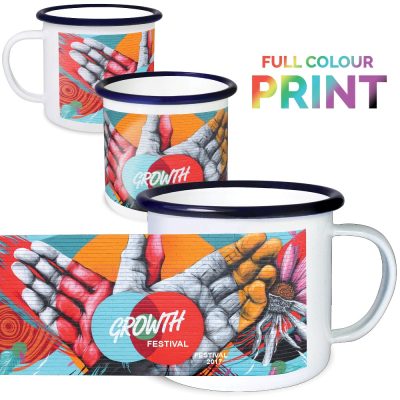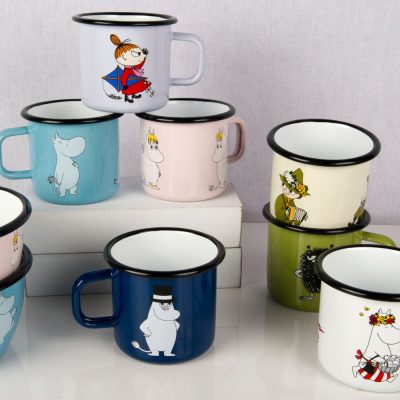 | | |
| --- | --- |
| Product | Enamel Mug |
| Material | Enamel |
| Size | 7*8cm |
| Weight | 200g |
| Color | Optional or Customized As Per Your Request. |
| Printing | Decoration Firing. |
| Rim | Stainless Steel Rim & Rolled Rim Available, Pantone Custom For Rolled Rim. |
| Feature | Safety, Heathy, Durable. |
| Certificate | LFGB & Food Grade Test For Europe, CA Prop65 For U.S.A, Food Grade For AU & NZ. |
| Additional | For Drink Coffee, Tea or Milk, Beverage, Juice; Promotional Gift and Advertising. |
| Style | American, camouflage, cartoon, classic, Japan, modern, outdoor, western, Europe |
| MOQ | 1 |
Porcelain enamel is an inorganic glass enamel that is coated and burnt on the surface of a hundred metal base. The enamel coating on the metal surface can prevent the metal from rusting, so that the metal will not form an oxidation layer on the surface when it is heated, and it can resist the erosion of various liquids. Enamel products are not only safe and non-toxic, easy to wash and clean, and can be widely used as food and drink utensils and washing utensils used in daily life, and under certain conditions, the enamel coating on the metal body exhibits high hardness, Excellent properties such as high temperature resistance, wear resistance and insulation, make enamel plate products more widely used. The enamel layer can also give the products a beautiful appearance and decorate people's lives. Enamel is a fragile item. Don't bump it when you use it, otherwise it will fall off.
The aluminum materials used for enamel are mainly pure aluminum and aluminum-magnesium alloys. Copper materials used for enamel mainly include red copper (that is, pure copper), brass (copper-zinc alloy) and bronze (copper-tin alloy). Among them, copper and brass are the most widely used and representative copper enamel products ——Cloisonne is a copper enamel product made of red copper as the base material. Stainless steel can generally be painted, but because stainless steel has strong oxidation resistance, special enamel glaze is required. At the same time, due to the high processing cost, this solution is rarely used. The metal materials used for enamel mainly include steel, cast iron, aluminum, copper and stainless steel. Steel for enamel (mainly steel plate) generally refers to low-carbon steel plate, that is, steel plate with lower carbon content, which is the main material used for the inner tank of the volumetric water heater. Because of its chemical composition, internal microstructure (metallographic structure), surface condition and mechanical properties play an important role in the quality of enamel.